‎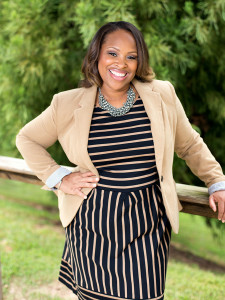 A proven expert in urban education, instructional strategies and student engagement for 'at risk' students, Franchesca Lane-Warren is the creator of The Educator's Room, LLC, and The Teacher Self-Care Conference where she uses that platform to share tools and resources educators can use to empower them in the classroom. After working in several inner-city high schools across the country, she recognized that the struggle in urban classrooms centered around stakeholders not understanding both the effects of poverty and student behavior. Ultimately she believes that in order to change around struggling schools, there has to be an emphasis on what students can do instead of what they can't do in the classroom. Using her online blog and books, she's been able to leverage her voice to address instructional strategies, urban education and student engagement in urban settings. 
Within her experience in education, Franchesca has taught every grade level and almost every ELA course in high school ranging from struggling readers to Advanced Placement students.  In addition, she has held several leadership positions ranging from  Instructional Coach to Department Chairperson all while working at schools across the country. These varied experience has given her a unique perspective on how to improve urban schools- let effective teachers teach and help struggling teachers by empowering them to become experts in their respective fields through quality professional learning held by fellow educators. In addition, she strongly believes that if the goal is to improve urban education, students have to be empowered by their school to be collective voices in not only decision-making but also in strategies to empower students.
In 2013 she was tired of reading professional books by people who had never been in the classroom and within the first year wrote her first book, Behind the Desk How I Survived My First Ten Years in Education  and helping publish three more, Keep the Fire Burning: Avoiding Teacher Burnout, Angels in My Classroom: How Second Graders Saved My Life , and How to Finish the Test When Your Pencil Breaks. In 2017, she decided that it was time to revamp the conference experience for teachers and she founded the Teacher Self-Care Conference, LLC- a conference that addresses the whole needs of teachers. At their inaugral event, hundreds of teachers registered for a day curated just for them. 
A teacher, writer, consultant, wife and mom to 3 kids, Franchesca stays committed to being an agent of change. She regularly mentors several teachers from across the nation on everything from lesson planning to creating professional development plans to become even more effective in the classroom. In 2012, Franchesca was selected as the Teacher of the Year for the 2012-2013  school year and a Difference Maker for Atlanta Public Schools. In addition, she's been featured on Fox 5 News Atlanta, Fox 13 Memphis, The Jennifer Keitt Show, The Huffington Post, Staff Loungin and several other media outlets. 
A proud member of Alpha Kappa Alpha Sorority, Incorporated, Franchesca loves to volunteer in helping young girls realize their value in her community.  In her spare time,  you can find her running an occasional half marathon and enjoying life with her three kids and husband in the metro Atlanta area.  She lives by the motto,"Success is failure turned inside out."