Franchesca reigns in her influence in education and has excess to the most relevant panelists for any event for potential clients. She can create, plan, promote and facilitate any client's needs. 
Some of her services include: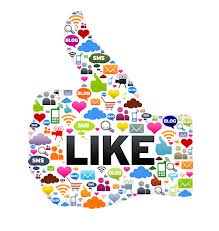 Social Media: Google Hangouts, Webinars, Twitter Events
An experienced user of social media, Franchesca is able to help any client reach their maximum potential of reaching educators via social media. She is able to put together a custom package to plan twitter events, Google Hangouts, Webinars for clients. She is an expert in planning, promoting and facilitating client's needs.  Using her loyal followers from The Educator's Room, LLC, Franchesca can harness the right individuals for any project.
A published author, Franchesca is able to use her following of her books, "Keep the Fire Burning: Avoiding Teacher Burnout" and "Behind the Desk: How I Survived My First Ten Years in Education" to help potential clients reach their potential client base.
Blog Posts
An experienced blogger, Franchesca is  an expert in all areas of instruction and curriculum. She is able to create original content for any client  about a variety of issues including: pop culture, education, parenting, relationships among other topics.